We have started an ASAP collection of items for a Ukrainian medical organization from which we had received a list of very specific and much needed medical, protective and food items [check the list HERE] . They include many medications – to obtain them, we need your help and contacts. As JohnnyBros Foundation, we will transport the collected items to Ukraine, where they are necessary at the moment, that is why we really need time and support from everyone who can help us collect all urgently needed items.
_______________
UPDATE 7.03, 11.30 am: The last straight is ahead of us, we're really counting on your further mobilization! We're sending the ambulances we bought with collected supplies to Ukraine soon, where we will be putting them at the disposal of the Ukrainian medical services. However, they are not completely full yet. We really want to make the most of their capacity as they reach the people in need directly. So we kindly ask you to join in helping everyone who has such an opportunity. By Tuesday (March 8th), we want to end the fundraiser in order to provide the support as soon as possible.
We are urgently looking for direct contacts to wholesalers with medical supplies!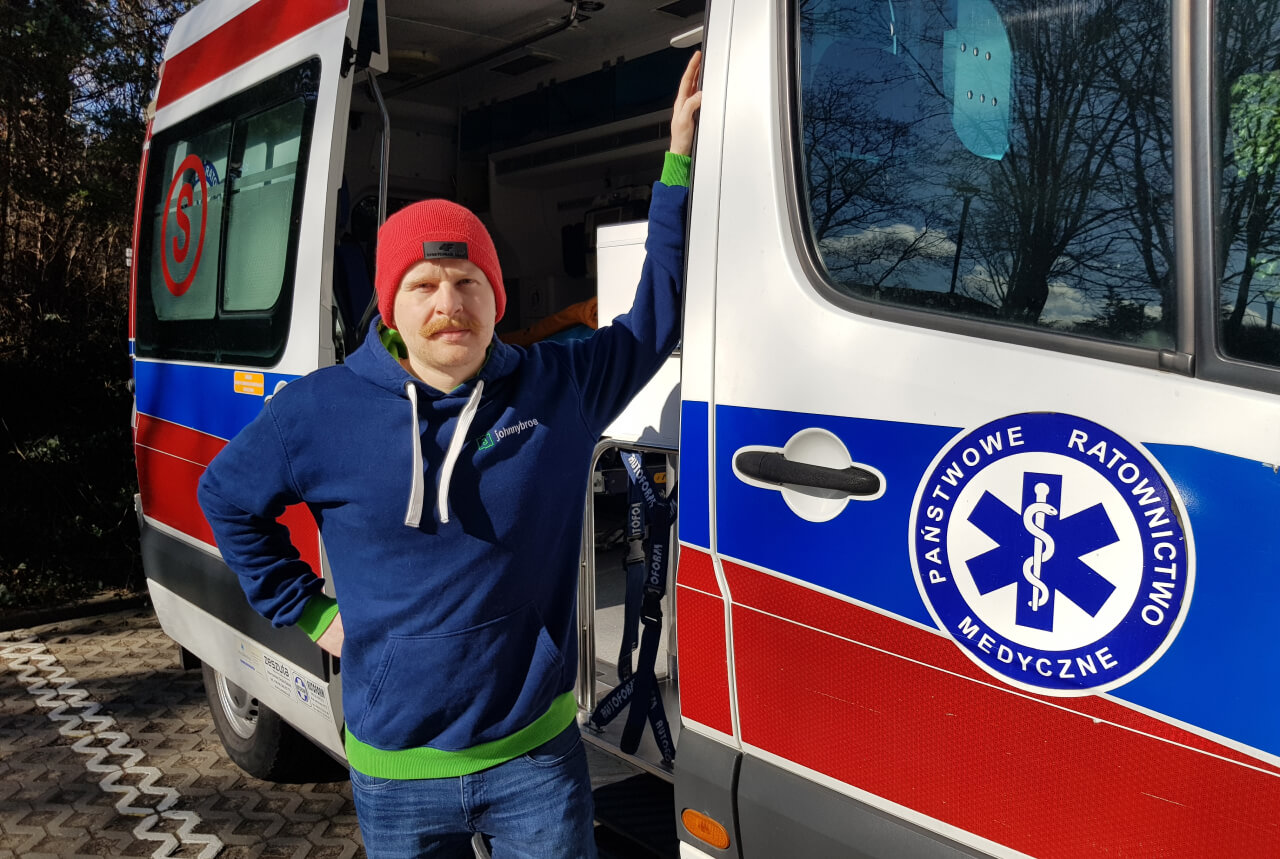 _______________
Emotional Appeal of Ukrainian Medics
We are in touch with the Ukrainian organization – a medical battalion working on the front line – from which we have received a request for help and the list of the things which are the most needed at the moment. For safety reasons, we would like to keep the details regarding the name and the location of this unit confidential. The situation in Ukraine is very dynamic, that is why the collection of items is urgent. Medics, soldiers and civilians are in an extremely difficult situation. We want to send the transport to Ukraine with the most necessary items to help those who have suffered in the fight or are exposed to it the most.
The List of the Most Urgent Needs
Currently, there are many aid collection actions going on, but in our case, we focus on very specific medications, medical and defense equipment and food, which medics need to be able to effectively and continuously work in the middle of the battlefield. The complete list including the recommended amount of each requested item is available here in online version and in a PDF format.
The collection point is located in our Foundation office in Gdańsk, Strzelecka 7B Street. If you want to donate items, due to organizational reasons, please inform us in advance (hello@johnnybros.com).
How Can You Help?
We kindly ask all companies, universities, organizations, public figures and private individuals that can help us collect the items which are hard to obtain for an immediate contact via email: hello@johnnybros.com or private message through our social media or via phone: +48 531 613 511.
You can support the collection of items by:
delivering the items from the list (contacting us via email/private message/telephone beforehand),
donating to the Foundation'sbank account with a description transfer "Pomagam Ukrainie" (the entire sum will be donated to help those in need),
sharing with us contacts to individuals/ organizations/ companies that could potentially support our collection or help us access the requested items, especially the medical ones,
sharing our article so that more people can find out about our collection and support our actions.
Transport to Ukraine
The transport of the medical items will leave Gdańsk, where the collection point is located, and go to Ukraine immediately after they are collected and loaded. The delivery is organized and coordinated by JohnnyBros Foundation.
If you are not from the Pomeranian region, but can help us, please contact us as soon as possible via email, private message on our social media or call us.